Quick Delivery across India
SDalign Clear Aligners are
delivered in 2 weeks.
Pay with
NO COST EMI
Start Today & Pay Later. Easy EMI with 0% Interest.
Expert Doctors
MDS Ortho
Treatment planning by qualified MDS Orthodontists.
Close the Gaps!
Get a Confident Smile.
SDalign Clear Aligners or Invisible Braces are the perfect solution for those small and minor imperfections in your smile. Gaps in teeth, crooked teeth, misaligned teeth or protruding teeth can be corrected using Clear Aligners. Get that perfect smile you always wanted using SDalign Clear Aligners.
How can I get
SDalign Clear Aligners?
You can start SDalign Clear Aligner Treatment with 4 easy steps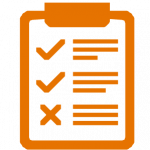 FREE Checkup with our Dentist
Visit any of our partner clinic for a FREE Checkup. Our dentist will conduct a checkup and let you know if your smile can be improved with SDalign Clear Aligners.
Dentist will take an Impression
To plan out your treatment, we need an impression of your teeth which we will scan and digitize and use the same to create a Computer Aided Design (CAD) File. We use the latest technologies in digital dentistry to design the most suitable treatment plan for you.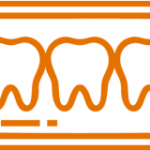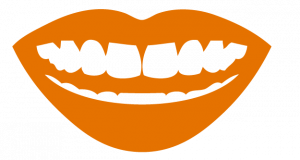 Check your Treatment Plan
Our orthodontists will use the digital model of your teeth to create a virtual treatment plan and simulate the using digital dentistry systems. A simulation of your treatment is sent to you for your approval. Once you approve, we proceed to manufacturing your aligners.
Get your Aligners & prepare for that Hollywood Smile!
We will send you a series of aligners which you need to wear in succession changing your aligner sets every 15 days. Every aligner moves your teeth by approximately 0.2 mm and slowly your teeth move in the most desired positions.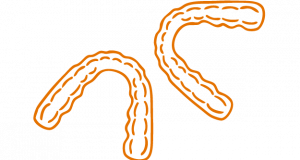 Dental Problems which can be corrected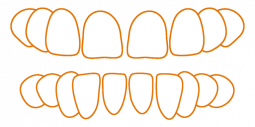 Spacing or Gaps in Teeth
Gaps in Teeth or spaces between teeth is a common problem in India. According a survey, 1 in every 4 Indians have this problem. SDalign Clear Aligners or Invisible Braces are the perfect solution for this problem. Gaps in Teeth are the easiest orthodontic problem to solve with SDalign Clear Aligner and can be treated in a very short time.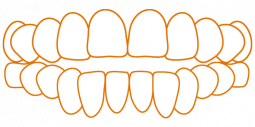 Open Bite (Gap in Upper & Lower Teeth)
An open bite is a condition where your upper and lower teeth do not touch each other when the mouth is shut. Such a problem exists generally because the teeth are not aligned correctly. This can also be corrected using SDalign Clear Aligners. Most cases are simple and may not need braces and can be corrected using aligners or invisible braces.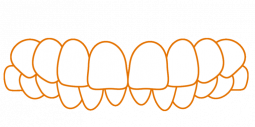 Deep Bite (Upper Teeth falling over, covering Lower Teeth)
Deep Bite is an orthodontic problem in which the upper teeth are excessively overlapping on the lower front teeth when the mouth is closed. This is typical an aesthetic problem. SDalign Clear Aligners can solve most cases of a deep bite but every case needs to assessed for understanding the level of complexity. In most cases however, the problem should get corrected using clear aligners.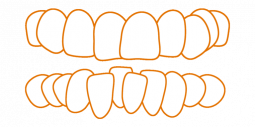 Crowding (Crooked, Zigzag Teeth)
Crowded teeth generally occur in individuals with a smaller facial frame. Due to insufficient space the teeth are not able to erupt straight in their correct positions. As a result of this the teeth are crooked and overlapping one another abruptly. Crowding generally needs a longer treatment plan but most cases can be corrected with Clear Aligners. We will be able to let you know whether the case can be corrected using aligners once we get the impressions.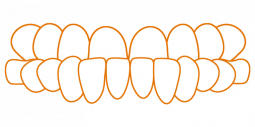 Under Bite (Lower Teeth covering the Upper Teeth)
An underbite is a condition wherein on closing your mouth, your lower front teeth remain in front of your upper teeth. In most cases, this problem occurs because the lower jaw in more forward position as compared to the upper jaw. These cases are a little difficult with Clear Aligners but simple cases can be corrected by aligners. Our design team of expert orthodontist will confirm if a case is possible using aligners once we receive the impressions.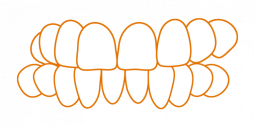 Cross Bite (Upper Teeth fitting behind the Lower Teeth)
This condition is similar to an Under Bite. In case of a Cross Bite, some of the upper teeth fit just behind the lower teeth. SDalign Clear Aligners can solve most cases of Under Bite very effectively.